In October 2022, Athora announced a reforestation and environmental awareness initiative in partnership with Fondazione Sylva and Edward Burtynsky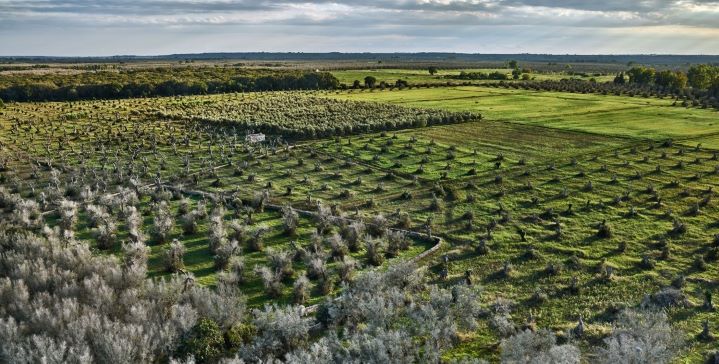 This initiative highlights the importance of biodiversity and nature and is aimed at highlighting how environmental crises often bring about social and economic impacts. It also reflects one of Athora's key sustainability strategy themes Protecting life and nature, which was announced as part of Athora's Sustainability strategy together with Promoting economic wellbeing in the long-term and Facilitating fair and good social outcomes.
As part of this initiative, some thousands of native trees will be planted in southern Italy, a focus market for Athora. In that area, millions of olive trees have been devastated by the bacterium Xylella Fastidiosa, with its impact made worse by the continued depletion of biodiversity. Such devastation has been captured through a series of moving photographs by Edward Burtynsky, a former winner of the TED Prize and member of the International Photography Hall of Fame.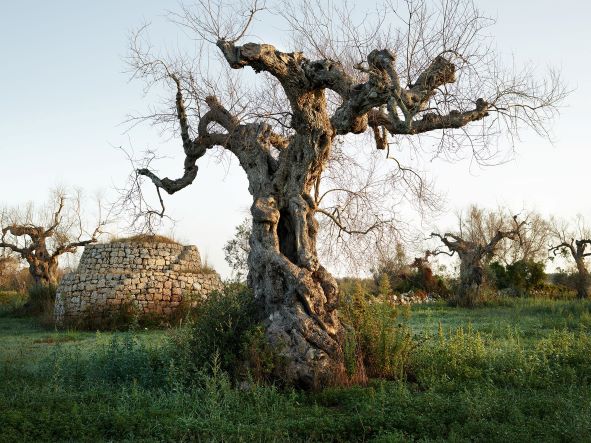 Athora has purchased a series of these photographs (including the photograph shown here) and the majority of the proceeds will go to further the activities of Fondazione Sylva, in particular towards the planting of trees in collaboration with associations focused on the local habitat and social fabric, as well as educational sessions on the importance of nature conservation at local schools. Furthermore, public awareness and further support will be raised through exhibitions and the below video. With these activities, Athora, Sylva and Burtynsky seek to make a lasting positive impact on the environment and the communities within it, and to promote a future where humans and nature nurture each other. 
As a savings and retirement business we think carefully about the future, to help keep people safe and secure for the long-term. The reality is that the world is facing immense global challenges related to biodiversity loss and climate change, which have widespread consequences. This initiative with Sylva and Burtynsky is a small but important step to enhancing biodiversity in one of our core markets, Italy, while simultaneously raising awareness of the importance of biodiversity to our communities. In our role as a corporate citizen, we plan to support similar initiatives in our other markets, alongside efforts to enhance the sustainability of our business and investments.
Michele Bareggi
President & Deputy CEO